The 

wedding season has officially started. It's a time of stress and 

also a 

bliss

ful time

 to the couple of course… but what about the guests?
We can all agree that guests come in all sorts and sizes, with their own expectations and of course opinions. The couple go through a struggle coming up with the guest list and this task creates tensions… between the couple themselves as well as between the couple and the kunjati!! 
What is it with the parents wanting to invite their aunts, uncles, cousins, 2nd cousins, their children and friends… most of these so called 'family' have last seen the couple when they were still in their diapers if at all! But there's no arguing with the kunjata. Especially when she throws at you 'Mela mhux hekk, biex jghidu bina!' 
Delivering the invites

 
Just so the parents and nanna are kept happy, the couple will go door to door delivering the invites… and yes even to the guests who they barely know are family. God forbid you leave anyone out! Everyone is very cordial and pleasantries are exchanged… but the look on some invitees says it all…
'Alla maghna,ċitazzjoni ohra!' 
Once back home the poor couple are grilled by the mother wanting to know what drinks they were offered, what food was presented, what was the topic of discussion, was the house clean and so on. Whatever the reply the phrase you'll still get is
'Kemm hi qammiela!' 
The big day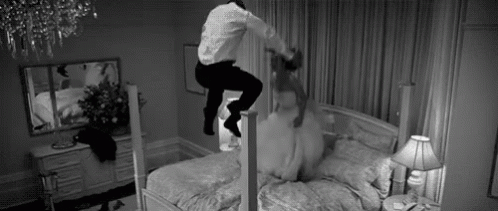 The big day has finally come, all preparations have been made and the guests are surely looking forward to attending the wedding. But, there's a catch… some guests are looking forward cause they're genuinely happy for the couple, some cause they want to show off the new stunning dress they just bought specifically for this long awaited occasion, some to 'Jienħa niekol u nixrob kemm niflaħ biex inġib flusi lura', some others will walk in the reception telling others 'Ma nafx kemm ha jkollhom ikel ta dawn', cause let's face it, no other wedding will ever beat their daughter's! 
The reception is in full swing, the band is rocking it and everyone is having fun. Then from a distance you spot the drunk uncle, or is he some 2nd cousin, whatever, it's not important. You spot the drunk guest who by this time has unruffled hair all over the place, no tie and no blazer, big circles of gharaq under the armpit from all the dancing.. ugh disgusting! But he's not alone, along comes his better half dancing away doing the cha-cha to a rock song, making sure that everyone's eyes are on her 
'Ħarsu lejja ħi, ara kemm jien sexy!'. 
Wait for it… from head to toes this lady is all made up… puffed up hair kollu peroxide, drag queen make up, freshly manicured long red nails, a dress two sizes too small screaming out for help while stretching itself to the limit trying to keep everything in. But it can't do miracles! Xaħam u tyres coming out of everywhere wriggling their way out of a tight squeeze. But the nightmare doesn't stop there… this blessed barely 5ft lady wants to make a statement and she wants to look taller. The big hair is not enough so out come the 6 inch high stilettos. What a sorry sight, those heels are holding on to dear life trying to take in all the weight!
 'Mulej eħlisni minn dan is-saram' 
The couple cut the cake and thankfully guests start to leave… not before they stuff their faces with cake and pastini tal-lewż. To top it all off, a couple of days later the word on the street is that the wedding wasn't that good 
'U le tal-qamel kien, ikel ftit li xejn u xorb tac-cheap!'